New Aviator FAQs
Still have questions about what it means to join the world of aviation? Check out some common questions we hear from new aviators with answers and advice from our Certified Flight Instructors.
I want to become an airline pilot. What's the first step and how long will it take?
An airline training track usually starts with obtaining a Private Pilot's Certificate (PPL), then moves on to an Instrument Rating and is followed by a Commercial Rating, which allows a pilot to fly for hire. To establish the minimum number of hours needed for an Airline Transport Certificate, pilots will most often train to become a Certified Flight Instructor (CFI) to meet the time requirements for the airlines by teaching students how to fly. Training usually takes about one year, and experience building can add an additional one to two years beyond that.
How long does it take to get a Private Pilot's Certificate?
This depends on one's learning style and ability to efficiently translate concepts into flying skills. Students flying three to four times per week can expect to finish in about four months. The FAA requires a minimum of 40 flight hours to obtain a Private Pilot's Certificate, but the national average is closer to 75 hours.
After training, I need to build up my flight hours. Are you hiring flight instructors?
Yes, about 95% of our instructors are hired from within our own training program. If you're interested in becoming an instructor, check out our careers page.
What course materials do I need to purchase?
We use a combination of our own proprietary materials and those that are available for download without cost by the Federal Aviation Administration.
Do you offer ground school classes?
Many students learn best by studying on their own, while others benefit from classroom-style tutorials. Regardless of your style, we offer something for everyone.
How do most students pay for their training?
What is the Aviator Career Program? How is it different from regular pilot training?
The Aviator Career Program is a full-time, structured flight training program that is designed to take students with no past flying experience through all certifications and ratings in 12-14 months. This includes the following:
Private Pilot's Certificate 

Instrument Rating

Commercial Rating

Certified Flight Instructor – Initial

Certified Flight Instructor – Instrument

Commercial Multi-Engine Add-on
Alternatively, students may enter the program if they have already completed their Private Pilot's certification with at least 80 hours of flight time.
Some schools offer tuition reimbursement or guarantee an interview with a regional airline. Do you have partnership agreements with an airline?
It's a great time to enter the field of aviation and we have fantastic relationships with several airlines. Other programs or "guarantees" are often more of a marketing ploy designed to get your business and not designed to provide you the best pilot training.
What makes Sierra Charlie Aviation different from other flight schools?
We believe that the best pilots start out with the best education, the best instructors, and the best training aircraft. Unlike other schools, we treat all incoming students as if they're commercial pilots and create a higher standard of training. As a top flight school in Arizona, we continuously challenge the status quo and constantly aim to set the bar higher. This is evident in our 91% first-time pass rate and our average instructor time of over 2,000 hours of dual-flight training given.
What kind of aircraft do you fly?
14 Cessna 172S-model aircrafts comprise our main training fleet, all featuring Garmin G1000 avionics and averaging just over two years in age. Most are paired to a GFC700 autopilot. In addition, we have a 2020 Piper Seminole, with G1000 avionics and GFC 700 autopilot for multi-engine training.
How can I know if Sierra Charlie Aviation will be the best fit for me?
We offer scheduled tours several days per week and will be happy to show you our facilities and answer your questions. In addition, we offer a Discovery Flight for $215 that allows you to meet with one of our instructors and take flight to get a feel for what training looks and feels like at Sierra Charlie Aviation.
What additional considerations will be helpful for my training?
It will be necessary for you to obtain a flight medical certificate, which involves meeting an Aviation Medical Examiner (AME) for a physical that is specific to flight students.

You'll need an aviation headset. They all essentially do the same thing, but many pilots prefer something with Active Noise Canceling (ANC).

An iPad with a ForeFlight subscription is recommended. Note that with ADS-B compliance, our aircraft stream GPS data from the plane so you will not need a cellular-equipped iPad.
I am an international student. Can I train at your facility?
How do you handle maintenance?
All our maintenance is done in house. With over 75 years of combined experience, our four full-time A&P technicians keep our fleet running at maximum efficiency and safety.
Do you have in-house examiners?
In the last couple of years, we've elected to work with over a dozen Designated Pilot Examiners on a rotating basis for students to complete their examinations.
I'm ready to sign up. What do I need to do?
Contact us at (480) 474-4114 and we'll get you scheduled for your first flight.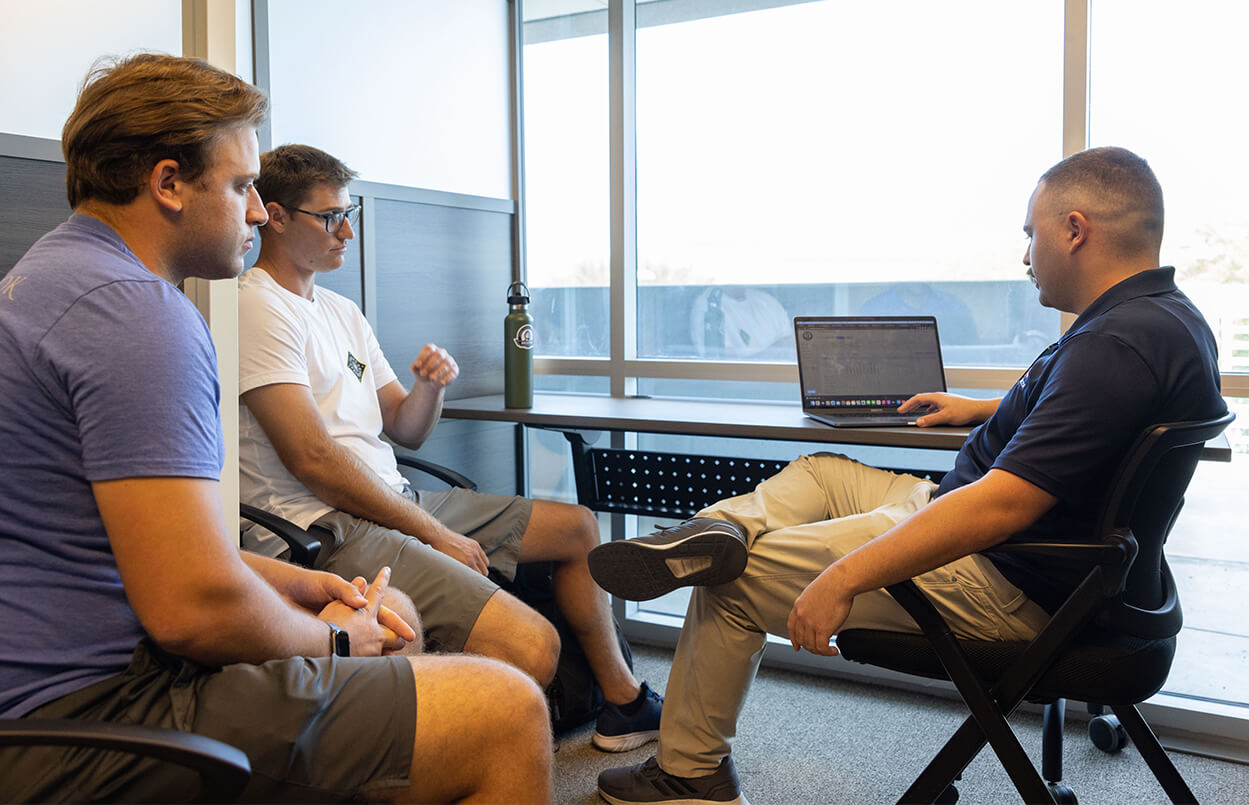 Ready to Launch Your Aviation Career?
The most successful path to becoming a pilot is through an aviation career program that will get you all the credits you need to become a pilot. Sierra Charlie offers an 18-month program to you ready for takeoff.