Meet Our Fleet
The Cessna 172 Skyhawk has been the leading training aircraft around the world since the 1950s. With its integrated Garmin G1000 avionics suite, students are able to seamlessly advance into higher performance aircraft with minimal added cost.
Unlike other schools, Sierra Charlie Aviation utilizes just one type of aircraft, which allows students to focus on their training instead of learning different aircraft systems and avionics from flight-to-flight.
Our Aircraft
Cessna 172 Skyhawk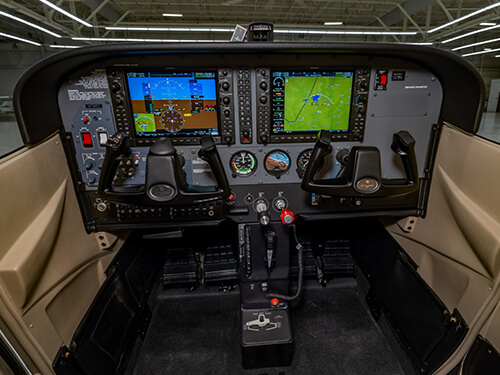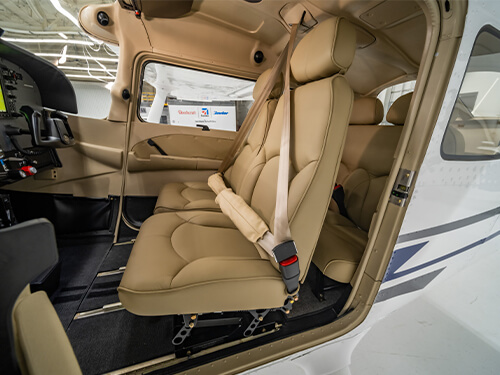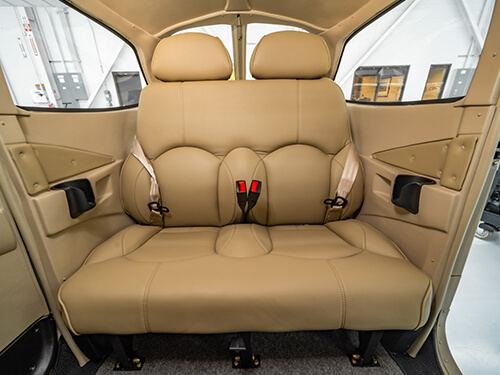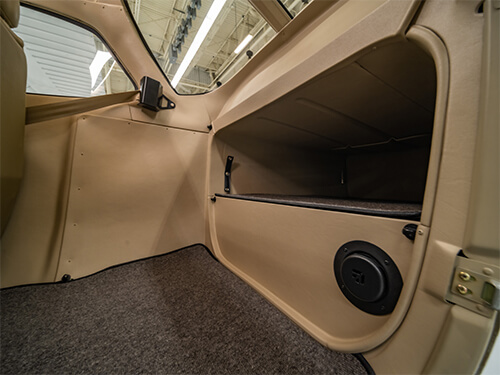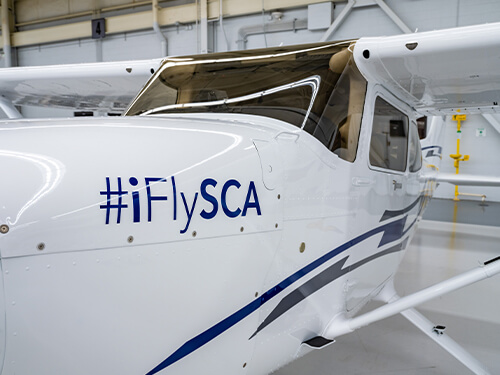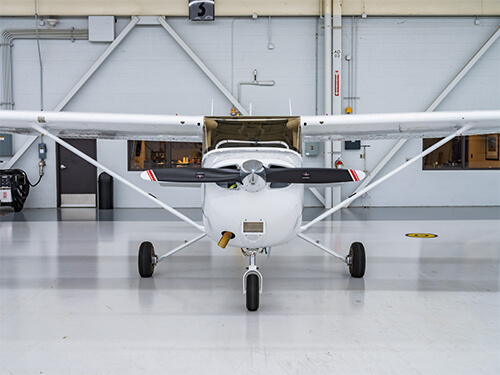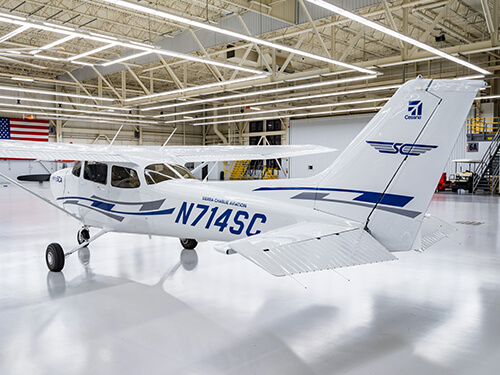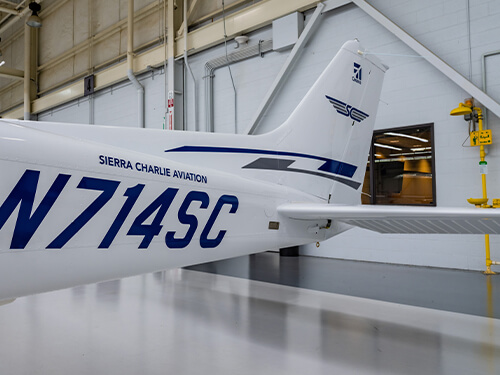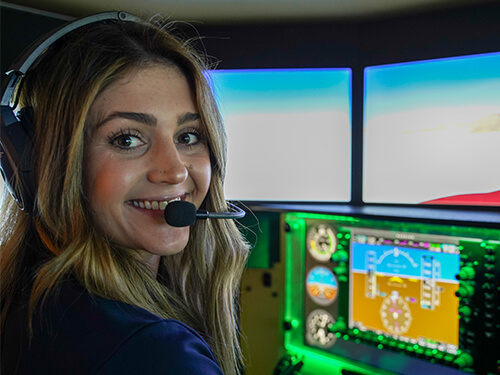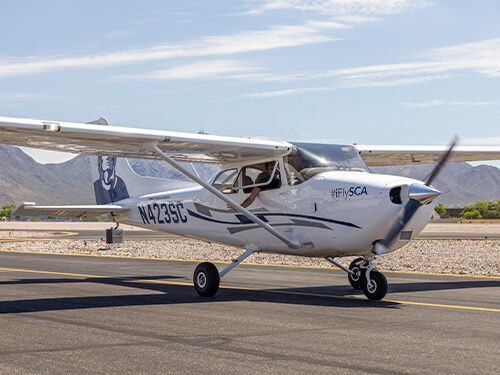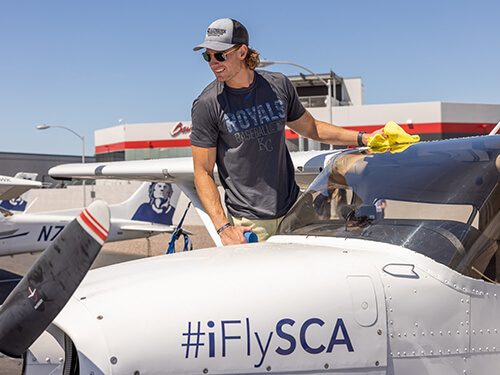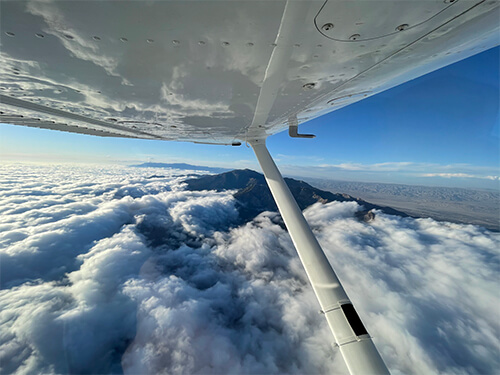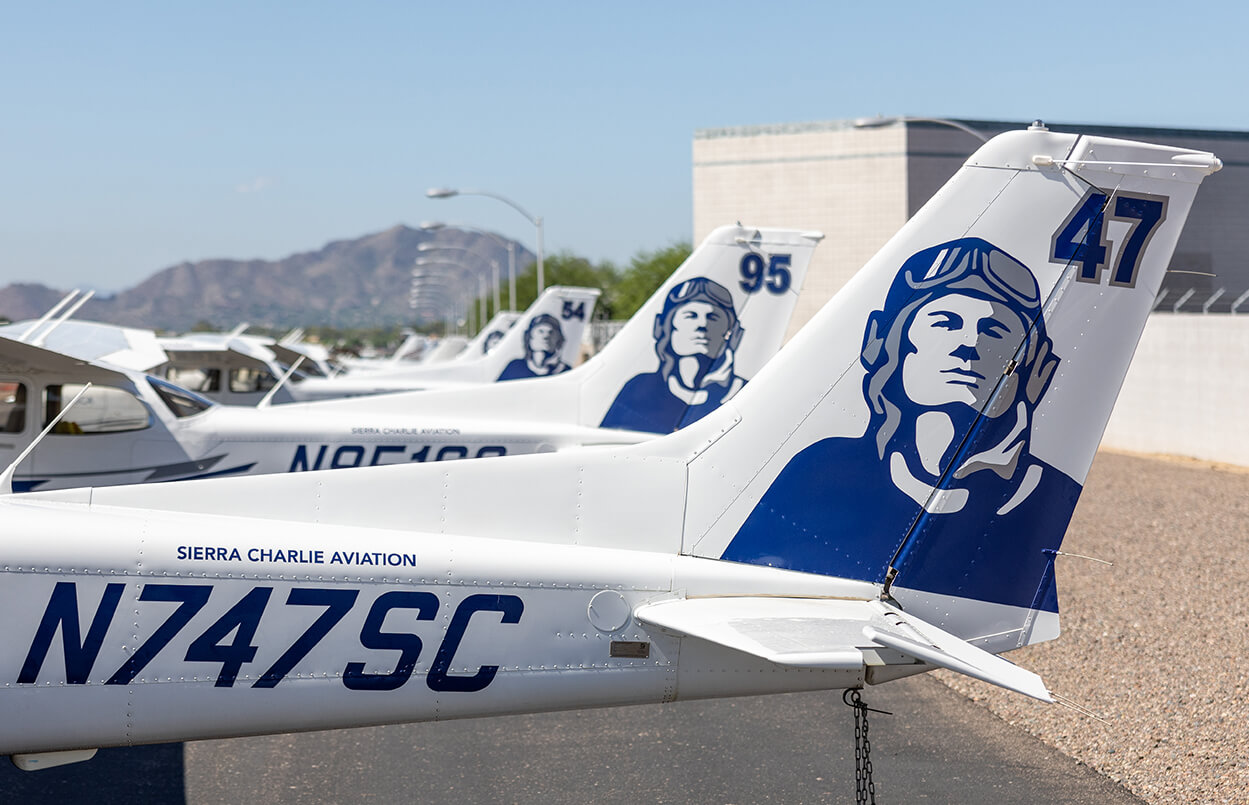 The Ultimate Training Aircraft for Student Pilots
The Cessna 172 Skyhawk is the ultimate training aircraft and the most popular single-engine aircraft ever built.
Engine: Lycoming IO-360

180 HP

Fuel Injected

Max Range: 640 Nautical Miles

Max Cruise Speed: 124 kts

Max Occupants: 4

Useful Load 841 lbs

Takeoff Ground Roll: 960 ft

G1000 integrated avionics suite

Enhanced visibility

Economical power

Built for training

Room for observers

Advanced LED lighting
#iFlySCA