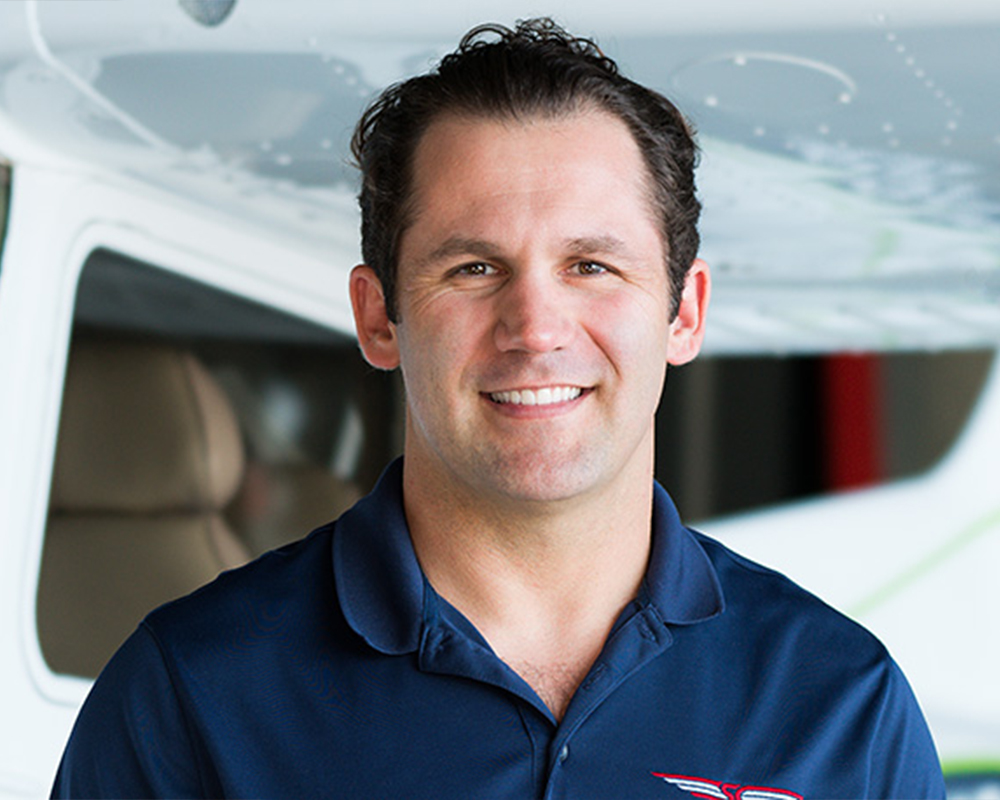 Commercial Pilot SEL, SES, MEL
Flight Instructor CFI, MEI
Scott found his love for aviation during his four years on active duty as a United States Marine. While in Pensacola, Florida for his Military Occupational Specialty (MOS) school, he was afforded the opportunity to take an introductory flight in a T-34 Mentor; The T-34 was the initial aircraft for the Navy and Marine Corps pilots. While he did not make a career as a military pilot, he did find his passion for flying. He went on to finish his flight training at Arizona State University. After completing his flight training, he worked as a flight instructor here in Arizona for 2 years before relocating to Juneau Alaska.
While there, Scott worked for Alaska Seaplanes, a 135 charter company flying passengers, cargo, food, mail and supplies to remote destinations throughout South East Alaska. As a Bush pilot, he learned many valuable skills he now passes on to his students. When asked about his time in Alaska Scott says, "I had read about special VFR, seen forecasts of high winds, and reduced visibility, but had never flown in it. None of my instructors that trained me as a student would fly when the winds were more than about 10 knots. I think it is important to learn those skills too. It's not always calm out with unlimited visibility." Scott formed Sierra Charlie Aviation to help students reach their dream of becoming pilots. One of his favorite things to do is take people up on their first flight. "I remember my first flight and my first solo like it was yesterday," he says. He always wanted a place to learn to fly that was fun, and inviting. Scott wants to change the flight training experience. He wants students to finish their training feeling confident and excited to continue learning. "Learning to fly is an incredibly rewarding and life changing experience."
If Scott isn't at the office, or up in the air flying, you will find him at the Ice Rink playing hockey with his dad and good friends!